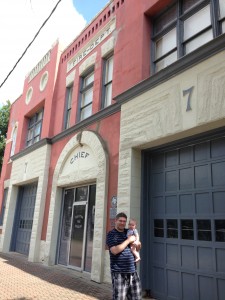 This ain't our first rodeo (or, fire museum), in fact, we've been to at least TWO other fire museums on our various travels, in much smaller cities than Houston.  We have put off going to the Houston Fire Museum (Tuesday – Saturday 10am – 4pm Adults $5, children $3) a number of times, just to make sure we left enough time for this place – but we really didn't have to do that at all.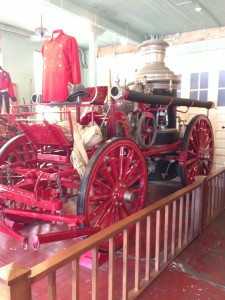 What a disappointment.  We barely spent thirty minutes here.  UGH! For such a major city in the USA, we expected something a little more grand than a two-room museum with only two engines to look at.  My '147 Fun Things to Do in Houston' book says that this place has a large collection of artifacts to look at, either the author has a poor definition of large, or they never visited this museum.  It was a poor reflection of Fire memorabilia, and we both left deflated.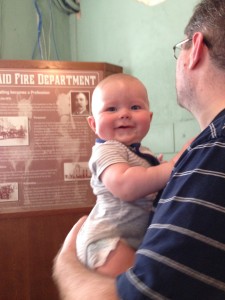 It was the first, paid Fire House in Houston, the Fire House itself is small, so they built an extension (also small) and they have a room set aside for kids parties (of which there seemed to be a hundred under one roof today, there were kids everywhere and it was louuuuud!)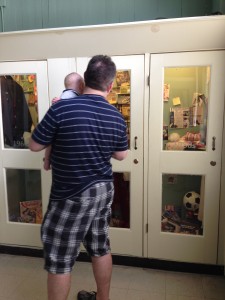 There really wasn't a lot to look at, upstairs, the AC unit was leaking on the floor as a result of some storm damage.  There were a few glass cases up there, with some memorabilia throughout the decades which was interesting to look at, but we really expected more.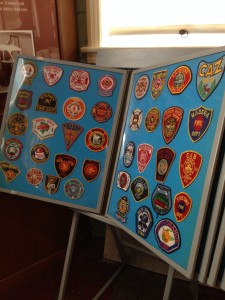 This is the first $5 museum where I felt like I got short changed.  I don't think it was quite worth the entrance fee.  They had some cool T-shirts and kitsch on sale, but unfortunately, I can't recommend the Houston Fire Museum as something to do on a rainy afternoon in H-town, as it just doesn't have the substance!