Being Irish, it's almost a rite of passage to tour the Guinness brewery in Dublin.  You pay money, go through the factory, watch the whole process – from creation, to bottling, and at the end, you get a pint of beer (or soda).  Disclaimer: I always get the soda, I don't drink beer (or stout) but I love watching the process and learning about the company.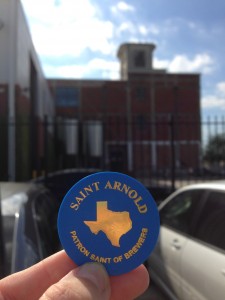 I expected something similar here, at St. Arnolds Brewery.  Taps open at 2pm on week days, the tour is at 3.30pm and taps close at 4.15pm.  The tour is $10 per person over 15 years old, you get a free souvenir glass and four beer tokens (or root beer).  They have a small parking area, and there's public parking just around the corner/facing the brewery.  Grab a drink as soon as you get there, you can take it/them with you throughout the tour, and it's hot, so you'll need it!  That said, since I don't like beer, or Root Beer, I had water.  My brother is THRILLED that he will get my tokens when he's in town!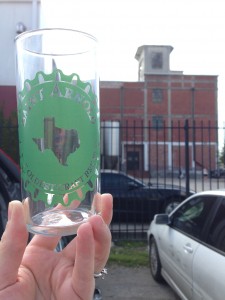 The tour starts in a room with huge silver pot-type things.  If any of them are on, wave goodbye to actually *HEARING* the tour.  In a room akin to a furnace, full of thirty-odd people, a sweaty bearded dude giving the tour (while simultaneously aerating out his manly bits by shaking his shorts) I wanted to cry.  Between the heat, the loud noise and the fact that this part of the tour could *easily* have been given just outside the door to the hot, loud hellish room of silver pots and spoken at a normal, non-shouting level of communication.  I held out hope that the tour would be rockin' and we'd see interesting things about how their beer was made and packaged for stores.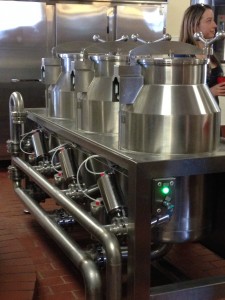 The tour was mostly spoken, took place in two rooms, the hellish hot room and a warehouse-y type room.  But you don't see much of the process, you don't see the bottling process or any of that.  I was disappointed and most certainly expected more.  My dad tried one beer, my mum tried two, but they agreed that it wasn't really worth the trip up from Missouri City and braving the rush hour traffic home.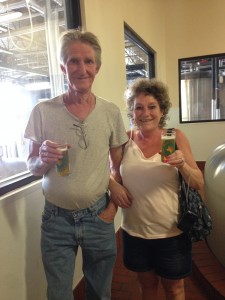 Maybe if we were all hard-core beer lovers, we'd have been more happy with the four drinks tokens, and not cared about the tour, but we were more interested in the tour and it fell a bit flat.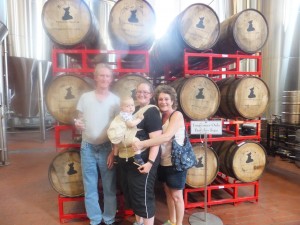 If you're in the Houston area and know of a brewery who does a more extensive tour – please, let me know!